A Truly Logistic Service
INDOSPEED LOGISTIC
Ocean & Air International Freight Forwarding


About Us
PT. Indospeed Logistic is a aggressive and dynamic freight forwarder. Founded in 2007, takes pride in perfectibility service for international freight forwarding and its ability to meet all customers request. It is a privately owned, medium sized company. It is our intention to remain free to pursue our long term objectives. We provide sea & air freight forwarding, both international imports and export. We have strong alliances with a variety of dedicated and professional FCL & LCL transportation from Jakarta to over 950 worldwide ports for Direct Services and transit services. Soon after the establishment, our name and activity is affirmative by a large of customers, which is grow day by day.
We specialize in sea & air freight groupage services, collection and distribution of general cargo and related services such as customs formatlities and administrative processing. Our company activities cover internal and external flow of goods for a wide array of clients.
At the time there was a great need for our services and we made customer satisfaction our number one priority. With time, our flexible approach and professionalism helped us grow and develop in line with the growing needs of our customers.
We have based its good market position on a direct and personalised treatment for each customer, a rapid and efficient service, competitive prices for all its services and monitoring and precise information regarding the goods, counting on its global network of agents throughout the world. We invest in our staff – the essence of our performance –, as well as in our facilities and IT infrastructure in order to provide the state of the art service our clients are used to.
PT. Indospeed Logistic is big enough to meet the financial and organisational requirements of big cargo flows, yet small enough to take care of the truly individual needs of clients We provide top solutions for our clients' logistic and distribution demands worldwide.


Copyright

©

2010. www.indospeed-logistic.com. All Right Reserved. Design by Sweedy Ts.,S.Kom
*Vision


To be global recognized organization in the provision of logistics services through total commitment to customer service, by maintaining our uncompromising integrity, in the support and development of our people, communication and systems in sustained growth and profitability.




*Mission


Our mission is to leverage our resources, technologies and expertise to provide our customers world class logistics services and add value through collaborative supply chain management.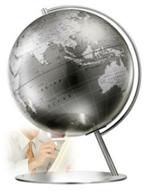 OUR CULTURE
Customer First
Commitment to customers by understanding and accepting their needs. We will ensure that all our customers receive the highest quality of service.
Confidence
We must believe not only in ourselves but also in our co-workers.

Dedication
To move forward in the same direction with the company's objectives.

Efficiency
To work efficiently and return the cost savings to customers.
Improvement & Innovation
Strive continuously to improve in all ways that are feasible to the Company.
Professionalism
Highly trained and knowledgeable staffs .

Respect
Treat everyone with respect and earn our respect.
Visionary
Sensitive to the changing needs and requirements of customers, vendors and Business Partners.
With our motto is "A Truly Logistic Service "